Stacey Silberman Realtor's Recommendations
Selling at 90 After 50 Years in His Home!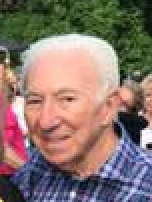 Irving O.
Woodland Hills, CA
Recommendation: "Selling my dad's home was the most difficult and stressful transition for my father, which meant that it was that much harder for my sister and I. We knew that he needed to sell since he was almost 90. His top pick for assisted living, University Village, would not take him if he waited much longer and he definitely needed assistance going forward. I met with Stacey and my dad to discuss pricing, details and the timing of the sale. At first, my dad wanted to price the house way too high, which Stacey noted, but agreed to take the listing regardless. We all believed that he would come around at some point. But, it took him several months to bring it down. Finally, after five long months, he relented and Stacey was able to get multiple offers. My dad loved this home so much and lived most of his adult life here. He got to meet all of the potential buyers. We chose a cash buyer, but the buyer did not put in the deposit and we had to cancel the contract. Stacey put it right back on the market and we got two new offers. As it turned out, Stacey represented the buyer too, which made the transaction move quickly and smoothly until it closed escrow. Per Stacey's request, I reviewed every single document, to make sure that there was no misunderstanding at the end. Stacey was so patient and supportive of my father's needs. When my sister and I were unavailable, her husband would often take my dad to lunch or dinner, to keep an eye on him during open houses. It would have been a lot more difficult without Stacey's constant support during a very traumatic time." Jamie V.

Background:  Irving lived in his beloved home for 50 long years. His cherished home was his pride & joy! He did NOT want to sell! He wanted to prolong the process and priced the home $250,000 above recommendation. Normally, this is not a good listing, but I had faith that Irving would cooperate. Sadly, it took a long time for him to come around, after his daughter pushed him to do the right thing. Eventually, the home was sold with multiple offers. Our first foreign buyer did not perform, so we cancelled & put it back on the market. We immediately got two more offers. I had Irving's daughter review every offer & every document, due to his advancing age. I was very careful to be 100% transparent, communicating everything with everyone involved. We accepted an offer from a lovely couple who were great buyers & very excited to buy their first home. I represented both buyer & seller on this transaction. It also involved the transfer of a leased solar system. #Yikes I felt a real sense of accomplishment for getting this home sold. I did not give up & Got It Done!
---
Highly Competitive Home Purchase For Parents in Glendale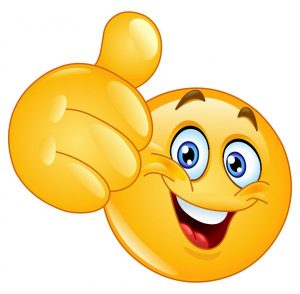 Recommendation: (coming at close)

Background: The listing agent had a ton of offers on this home, but we made a Non Contingent offer he could not refuse! I explained to the buyer, that it's not enough to be the highest offer, but it had to be the best offer with highest price & attractive terms. We are in escrow now & had our inspection done within four days. With a wonderful cooperative buyer & my leadership as a realtor, we are in a smooth sailing transaction, that only awaits his loan docs & close.
---
I Represented Both the Seller & Buyer. Investor Transaction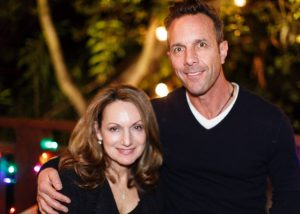 Vasi & Deb V.
Woodland Hills, CA
Recommendation: "I will say, as many times as I've done this, you were the best I've ever had, hands down, no question. Most certainly, use me as a reference and I'm sure I can speak for Deb on that as well." Vasi & Deb V., Woodland Hills, Hidden Hills

Background: This was a very fast moving off market deal. I sold it within 6 days & with 6 offers.  I barely advertised it, but had a lot of interest & jumped in full force! After submitting all offers to the sellers, we accepted an offer from a first time investor. I represented the buyer and was able to write a non-contingent high offer for the sellers, which also benefitted the buyer. He was desperate to buy this home! He really depended on my expertise and my ability to be neutral between buyer & seller.  Most of the transaction went smoothly, except when I discovered a problem with the sewer permit on the 9A Report. To clear it up, I went down to the city permit office to get the record from 30 years before. After paying $1,400 for a new permit, I continued to research the problem, to discover that there was an old unrecorded permit, which saved the sellers $1,400. I got all of this done and recorded within three days. I saved time and it allowed us to close escrow & record as promised. That was crazy!  I have a reputation for doing what it takes to Get It Done.  This escrow was no exception.
---
First-Time Home Buyers. Gave Them My Weekends & Succeeded Against Competitive Buyers!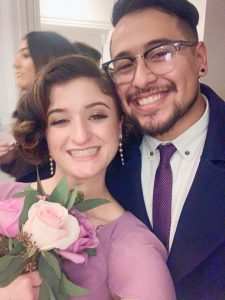 Recommendation: "Since I am 22 and also a first time buyer, I had no idea what to expect, but I went looking at homes by with my boyfriend and it was really hard. The real estate process was really difficult to figure out! The market was & is extremely competitive. When my dad asked Stacey to help, my search became a lot easier! She made sure that I understood everything and walked me through every detail. We talked about our home-buying goals & what was most important for my lifestyle. I bought this home with the backing of my father, who was very involved, from beginning to end. Stacey made sure to keep everyone connected about what was going on during our five-month home buying process. We changed price range a few times and also went from buying a townhome to buying a house in Northridge. We searched everywhere & Stacey looked at around 40 homes for us. She would map out our open houses to save time & stress too. Stacey was so patient and kept us from falling apart many times. In the end, we beat out several other buyers on our $650,000 home. She guided us on the offer & terms & then negotiated aggressively after inspection. It was super emotional for everyone involved. I don't know if anyone else could have gotten us to close! Stacey managed everything & stayed strong for all of us. I can't tell you how many problems came up before closing, but Stacey solved them all! Even my dad smiled at the end! I highly recommend Stacey if you are buying a home in Los Angeles."  Emily K.

Background: A friend of mine wanted to invest in a home for his 22-year-old daughter. There were a lot of cooks in the kitchen! We began looking at townhomes up to $450,000 and wound up in a single family home for $650,000. It was a five-month search, due to the frenzy of competition among buyers in the LA Real Estate Market. Every option was explored and the single family home made the most sense in the long term. We debated the pros & cons of townhome versus what they bought. They really needed a strong personality, like myself, to navigate through the ups & downs of this transaction. I played realtor, friend, psychologist, negotiator & problem solver. It takes a lot of patience & skill to do it all. I never gave up, even when the going got really tough! Love My Supportive Friends xoxo
---
Thrilled Sellers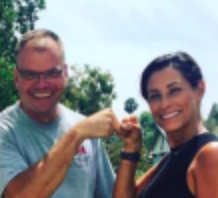 Harmony & Steve D.
Woodland Hills, CA
Recommendation: "We would recommend Stacey Silberman every time as your Realtor choice. Not only is she dedicated and devoted to you, she cares about your needs, she listens, she advises and she acts! Her follow through is impeccable and her energy is endless! Using Stacey as our Realtor was an incredibly easy experience. The process was smooth as could be. We love Stacey, she sold our home in less than two weeks and she walked us through every step of the way. We gained a friend for life." Harmony & Steve D., West Hills

Background:  Sellers needed a quick sale after making an offer on an out of state home. We were on a tight schedule. Their adorable West Hills home sold quickly to a really wonderful buyer & buying agent, Everything went so smoothly, due to an all around incredible group of people. We closed just in time for them to pay for their brand new North Carolina home. Harmony & Steve were the most incredible people to work with. They made my job a pleasure & reminded me of why I love my job!
---
Selling Due To Divorce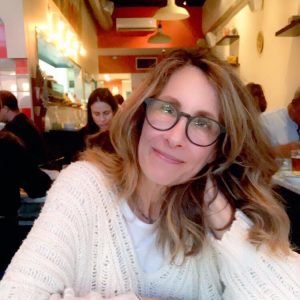 Andee P.
Calabasas, CA, Mulwood
Recommendation:  "Our Calabasas home sold immediately in multiple offers. Stacey priced our home right and marketed it at full force. It was a three-day weekend of brokers opens and open houses, giving our property maximum exposure to qualified buyers. Stacey was on top of everything and worked tirelessly to sell our home. She paid attention to every detail from beginning to end! She communicated with us regularly, giving us options & advice, getting us the highest price and best terms for our sale. Most importantly, she got the escrow closed on time. We had a very difficult escrow, with foreign buyers and a pending divorce, which required a lot of patience from Stacey. There was a lot of turmoil regarding repairs, but Stacey negotiated aggressively against the buying agent, leading to an agreement among all parties. She supported us from beginning to end."  Andee P., Calabasas

Background: .This was a very challenging and difficult transaction, which involved a foreign buyer and a divorce.  The Sicilian buyers had a hard time understanding California Real Estate practices. That made it really touch & go. The home sold within 10 days with multiple offers.
---
Huge Move From Atlanta to California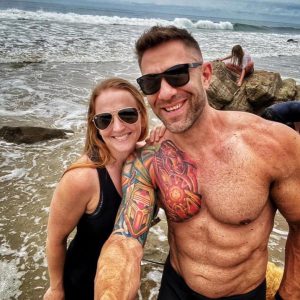 Recommendation: "Stacey really had my back when I needed someone to lean on. It was so hard to relocate my family from Atlanta to California. While it was a little traumatic to make so many changes, with 3 kids & 3 dogs,  Stacey gave me the push I needed to feel comfortable in securing our new home. She didn't stop there either. She's become a friend & continues to help me in settling in. I highly recommend Stacey when you need a caring person for your real estate transactions. I'm an agent in Georgia, so I know what I'm talking about!" Sierra A.

Background:  This move was challenging because the market was SO competitive, but I helped Sierra to find the right home for her family. Sierra was so responsive, decisive and helpful in getting her contract executed. We had been in contact for about a year and she wound up moving in the middle of Covid 19. I know how to get my Lease Clients Accepted as Tenants. Part of that equation, lies in agents faith in me & my word about my tenant applicants. The family is very happy in their new home, & grateful to be settled in West Hills, CA.
---
Sold Home Off Market & Bought New Home – Hard Work, Ecstatic Clients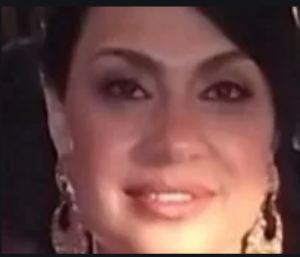 Seema & Zia R.
Woodland Hills, CA / Agoura Hills, CA
Recommendation: "We love Stacey's work ethic! She is so fast & gets everything done as promised. We never had to ask her twice. If I asked for something, Stacey made sure to do it right away. She sold our home in Woodland Hills off market, got us the price that we wanted & was a tough negotiator against an aggressive buyer. It was difficult at times, but Stacey always took care of any problems that got in the way of getting our home sold. We also asked Stacey to buy our current new home in Agoura Hills. We found our home after only one day of searching. Since it was during Covid-19, we felt like we needed to find something fast. Stacey made our offer to the seller, who had the home priced too high. She convinced the listing agent to push the seller to lower her price, per market feedback. After multiple counter offers, we finally got our offer accepted. Our escrow was relatively short too, so we had to work as a team to everything done by the end of March 2020. Stacey really protected our interests on both sales. She always communicated with us and explained everything. It felt like a whirlwind, but in the end, we got the home of our dreams and we found a new friend in Stacey. We are currently remodeling and look forward to having Stacey & her husband over to see our big changes. Stacey is the best agent we've ever used and I recommend her services to anyone interested in buying or selling." Seema & Zia R. Woodland Hills & Agoura Hills

Background: After working with other agents, Zia & Seema were frustrated. They were very picky about finding their next agent. That's why they wanted to sell their home off market, avoiding the MLS, signage & Open Houses. Zia came to my Open House on Ladrillo and liked my style. He invited me over to see his home & meet his wife. They asked me to sell their home and I accepted. I SOLD their Woodland Hills home through social media only. When challenged, I find ways to overcome obstacles, while meeting the needs of my sellers. I also acted as Buying Agent on their new home in Agoura Hills. We found their dream home on the first day out. Luckily, they are very focused buyers and know how to make decisions. This was at the beginning of Covid 19, which added another challenge to our transaction. It helps to have incredibly cooperative & fast acting clients. Between Zia, Seema & Myself, the transactions felt easy, but it's because we all took care of business. I've gotten Referrals from Zia already. We will be friends going forward and I know I will work with them again.
---
Life Change – Found Perfect Home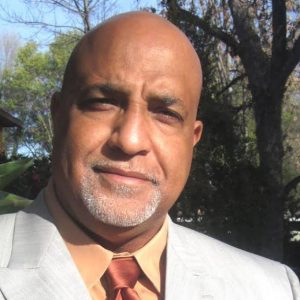 Bill K.
Northridge, CA, Porter Ranch
Recommendation:  "I met Stacey at an open house and felt an immediate connection to her.  I told Stacey what I wanted in a home. The NEXT DAY Stacey found us the home that we now own & love! She saved us $5,000 on the offer.  I wanted to offer more, but she said:  Let's start here.  Our offer was accepted. After inspection she got us another $5,000 credit for repairs.  I'm a mortgage rep, so I really understand the workings of real estate. Stacey took it to a whole new level of expertise. She's really efficient and worked very hard to make sure that everything got done and that I felt comfortable. We were a great team! I couldn't be happier with our beautiful home and incredible neighborhood in Porter Ranch.  I highly recommend Stacey when it comes to handling your real estate needs." Bill K.

Background:  This was a fast and enjoyable transaction. I met Bill at an open house in Northridge. He told me that he was having a hard time getting his offers accepted on other properties. I told him that I would get the job done! He told me what he wanted in a home & the next day I got so lucky and found him his dream home. It was truly fortunate that I found it so fast, wrote the offer, and got it accepted quickly. I pushed hard against the listing agent for a $5,000 repair credit and won for Bill. Bill told me that I'm one of the best agents he's ever worked with. He is a mortgage broker and does deals all the time in Los Angeles.
---
Perfect Landing!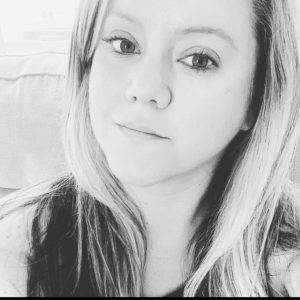 Tiffany A.
Northridge, CA
Recommendation: "I just wanted to sincerely thank you both for helping us secure the Kinzie house.  It's been extremely difficult having to handle such a quick move out due to our owners selling, showings, and COVID19.   Stacey, I don't know what I would have done without your expertise! Thank you for standing up for me when you didn't have to, and for helping me every step of the way! You are a genuine human being and those are rare these days!" Tiffany, Jaison, Saiphera, & Lokai , Northridge, CA

Background:  I was showing their townhouse to my buyer Emily K. During this showing, I met the current occupant, Tiffany, who turned out to be my client in this Lease Transaction.  She really needed my help.  The landlord had listed the property and was literally forcing her and her family out on their heels! The listing agent tried to trick her into signing a document that agreed to move out, but it was not fully executed. I explained this to her and told her she had rights as a tenant.  I wanted to help her and that is exactly what I did. She and her family were able to get out of a difficult situation and have a gentle landing.  I am grateful that I could help.  It's situations like this that make what I do so rewarding!
---
Off Market Sale For Emotional Elderly Seller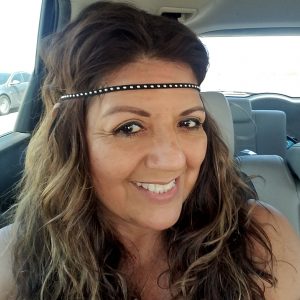 Annita L.
Sherman Oaks, CA
Recommendation:  "I cannot thank you enough Stacey.  This was such a difficult time for me. It broke my heart to sell my beloved home. It was mine for 26 years and now I need to sell & move in with my daughter. You were always there for me. You sat with me & explained everything in detail. You slowed down for me too, which helped me to feel better about it. We had a few bumps in the road, but you stayed on track and sold it. I really appreciated that you helped me to pack too. You were so kind. I wouldn't want to hire anyone else. You are the best!"

Background:  Emotional 83 year old seller who owned her Sherman Oaks home for 26 years.  It was a small charming home with a large property. Sold off-market, without signs, MLS or Open Houses. I was lucky to be able to show the home, but advertised on social media and through agent off market sites. There was also another seller involved, which complicated it a little as well.